Instead of using $17,300 in government checks to pay for the care of her mother who was ravaged by dementia, Turk used the money for herself, a federal attorney said.
When it comes to beauty queen's you don't often associate them with serious criminal activity, but that's the case with Karyn Turk.
In 2016 Karyn Turk was crowned Mrs. Florida. Since then she has attempted to parlay that into a career as a conservative political commentator.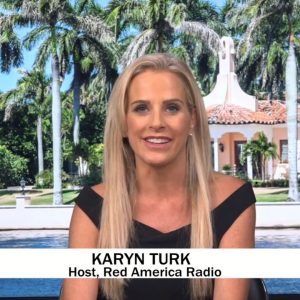 that would have been a good idea if it wasn't for the fact that she was taking advantage of her dying mother, who was ravaged by dementia. Karyn Turk would take the checks from the government meant to pay for her care.
Karyn Turk admitted she stole her dying 83-year-old mother's social security checks. According to authorities, Karyn Turk used the money for herself.
Looking relaxed and unperturbed, Karyn Turk pleaded guilty in U.S. District Court to a single charge of Social Security fraud.
According to documents about her arrest, Karyn Turk used her mother's social security checks to bankroll her upscale lifestyle.
In court papers, guardian Amy Nicol accused Turk of using her mother's Social Security checks to promote her dream of appearing on "The Real Housewives of Palm Beach" and to garner publicity.
As evidence, Nicol's attorney Brian O'Connell accused Turk and her husband of renting large homes in Wellington, where they then lived and buying tables at equestrian events that they could ill-afford.
Their financial stretch was compounded because Turk's husband, Boynton Beach lawyer Evan Turk, is supporting his children from his first marriage, O'Connell claimed. Court records show Evan Turk has to pay nearly $2,000 a month in child support. In October, he was $32,500 in arrears, records show.
O'Connell claims Turk took her mother's money so she and her husband could live beyond their means."Karyn took the Social Security monies … and improperly diverted such monies and used the same for her and/or her families benefit … including, but not limited to, supporting her lifestyle," O'Connell wrote.
While Karyn Turk was stealing her mother's social security checks and using them on herself, she was publicly pretending to be a good daughter. Here is a post she most just after her poor mother finally passed.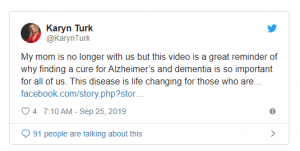 It's sad really that someone would do something like that to their very own mother.